Associated Dentist Wanted in Winona, MN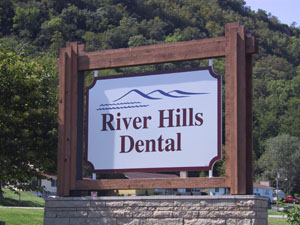 Our comprehensive, high-quality, family oriented general dentistry office is looking for an associate to cover a maternity leave, leading to a full-time position once the senior dentist returns. For the right doctor, this will become a buy-in opportunity very quickly.
Our three doctor practice enjoys a loyal patient base, numbering over 6,500 active patients. On average, we see approximately 50 new patients a month. With computers in each of our 12 operatories, we utilize digital radiography, Hoya ConBio laser technology, Diagnodent and intra-oral cameras to offer our patients the latest that dentistry has to offer.
Winona is an outdoor lovers paradise, offering all the recreation anyone could ask for. With award winning schools, excellent hospital and clinic system, as well as two major universities, Winona is an excellent place to raise a family. Nestled between Rochester, MN and La Crosse, WI, you can enjoy all the luxuries of the larger cities and all the comforts of smaller town living.
For more information, please contact Jenny Miller at River Hills Dental, 507-452-9453.